Hair Excellence
Sharon Daniel Salon has been in the beauty & hair industry for 25 years.
GUEST Focused
Our guests always feel welcomed & appreciated while leave with the best hair care possible— from a haircut to hair color to hair extensions. When it comes to hair stylist in Schaumburg, you've come to the right place. Our salon has been voted as one of the top hair salons in the area. Our salon serves Schaumburg, Hoffman Estates, Elk Grove Village, Roselle, Palatine, Chicago and surrounding suburbs.
Team Oriented
Sharon Daniel Salon Stylist work on a Level System. Their demand of time determines their pricing and level. Check out our menu page for the services and the starting prices. For a more comprehensive idea for your investment, a complimentary consultation is recommended.
Call today and schedule your appointment at one of Schaumburg's top rated hair salons or schedule your bridal consultation for on-site hair and make-up! To find out more about our services, check out our hair, make-up and on-site bridal sections.
If you need more information, please feel free to call 847-882-8000 , email, or stop by our salon location in Schaumburg.
Chicago Area Top Wedding Hairstylists
Sharon Daniel Salon is recognized for being one of the pioneers in the wedding industry to provide on-site bridal services. The demand from the brides and models inspired Sharon and her husband Daniel to open a full service hair/beauty salon in the historic district of Schaumburg.
The talented Schaumburg team also brings the same experience, background, and passion making up one of Schaumburg's top rated hair salons. Our team of hair stylists and make-up artists travel on-site for weddings, television, fashion shows, and print work. The premier hair salon Schaumburg IL!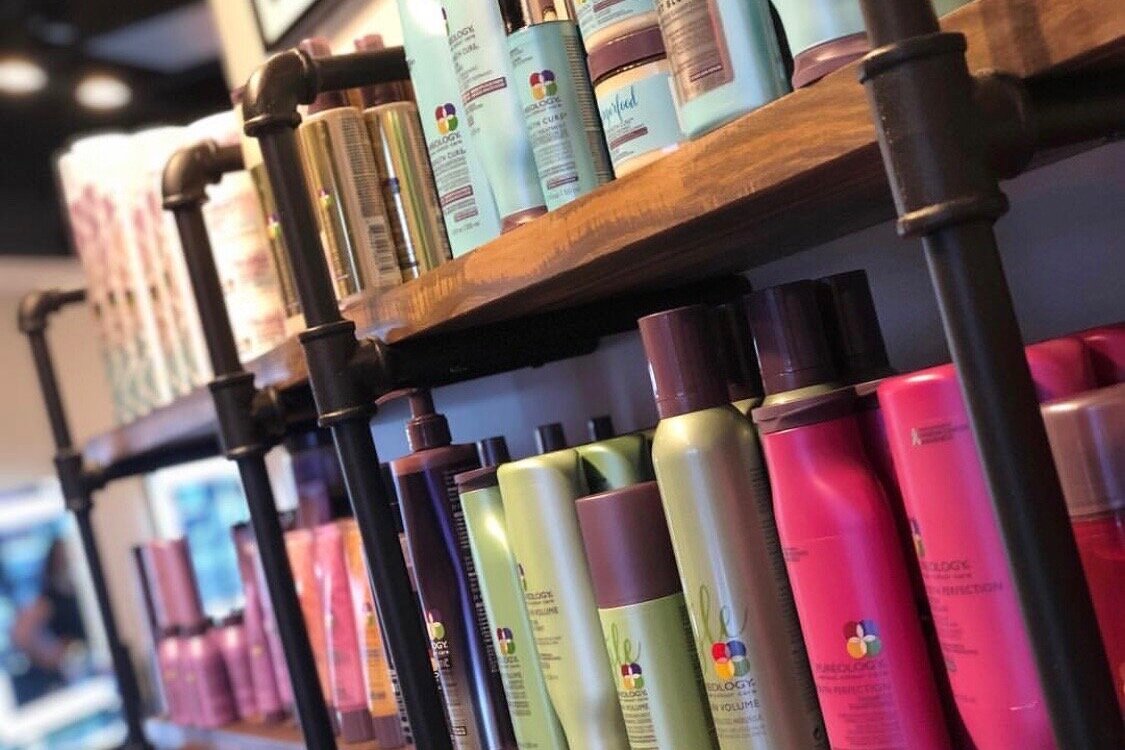 PRODUCTS WE LOVE AND YOU CAN TRUST
ALL OF OUR PROFESSIONAL SERVICE PROVIDERS ARE WELL EDUCATED AND TRUST THE PRODUCT LINES THAT OUR SALON COMPANY PROVIDES. OUR MAIN PRIORTY IS TO EDUCATE EACH GUEST ON THE PRODUCTS USED AT THE TIME OF SERVICE SO THEY FEEL CONFIDENT THAT THEY ARE PURCHASING THE CORRECT PRODUCTS TO HAVE LONGEVITY OF THE SERVICE PROVIDED AND HEALTHY HAIR. ALSO, GIVING THE GUEST THE ABILITY TO RECREATE THIER LOOK AT HOME AND MAINTAIN THEIR SERVICE.